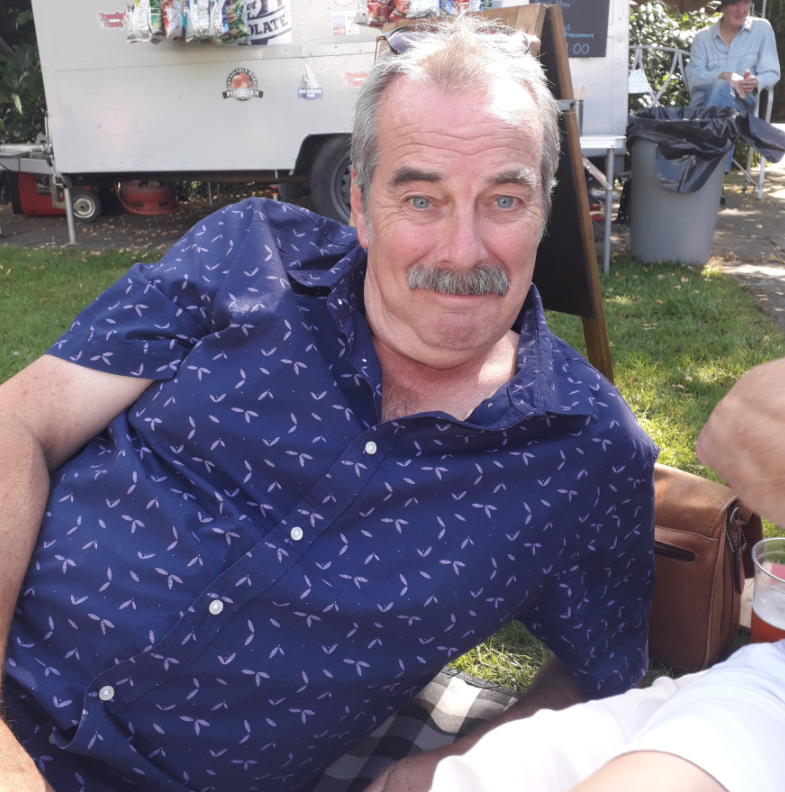 On this episode of Stolen Goodbyes, Karen speaks to Georgina Forsythe who lost her fireman father John to Covid 19.
John caught the virus while on a cruise to South America with his wife Linda to celebrate their 40th wedding anniversary. The couple went ahead with the trip in March this year after the Foreign and Commonwealth Office advised that it was safe to do so.
A cruel and inhumane set of circumstances ensued which saw Linda forced to leave her sick husband behind in a hospital in Miami while she flew home to the UK.
John later died from the virus more than 4,000 miles from home.
0:00 – Intro
0:45 – Georgina recalls how her father was a very quiet man who dedicated his life to saving others
4:29 – Georgina misses her dads hugs the most
5:09 – Georgina explains how her parents left the UK on March 1 for a wedding anniversary cruise in South America
7:06 – On March 17, she received an email from her parents saying their trip had been cut short and that they were being flown home on March 19.
8:30 – Argentinian authorities wouldn't let any British people off the ship, resulting in them missing their flight
9:55 – Georgina's father was on steroids for rheumatoid arthritis, meaning his immune system was weak
10:50 – The couple spent 2 weeks at sea because no port in South America would let them off the ship although there was no Covid on board at that time
12:21 – At the beginning of April, they docked in Miami, but Georgina's father was feeling unwell
13:38 – Georgina's mother was left alone on the ship while her father was brought to a hospital and the rest of the British passengers were flown back to the UK
14:28 – There wasn't any contact to track her father to the hospital
15:35 – Georgina's mother was isolated for 5 days in a cabin, not knowing where her husband was
17:00 – The day after he was admitted to hospital, Georgina's father was breathless, and the following day he was 10 times worse
18:27 – In the beginning, Georgina had very little communication with medics
19:31 – Georgina's mother was called by the consulate to ask her would she consider getting a plane home, to which she replied no, but eventually she had no other option
21:41 – On the night Georgina's mother flew home, her husband was moved to ICU and was eventually put on a ventilator
24:20 – Georgina has accepted her father's death, but will never accept the circumstances
25:10 – If they had been allowed to leave the ship, they would be alive and at home in the UK
25:56 – It took 3 weeks to get her father home
27:14 – Despite only having 7 people attend, the ceremony was beautiful
30:39 – Georgina's last conversation with her father was about where he kept his will
31:47 – If Georgina could do anything different, she'd stop her parents leaving as she feels some guilt
32:29 – Georgina is left with feelings of anger and she feels robbed
33:19 – Georgina wishes people understood the pain when she reads posts calling the virus a hoax
35:03 – Georgina asks "why me? Why us?"